Outside of the industry albums compiled by Nick Phoenix and Thomas Bergersen, there have been five other albums released under the Two Steps From Hell label, each composed by a person independent of the two main composers. As a result, none of these albums have been re-released to the public, nor are they mentioned on the official website. However, they are all still available on Extreme Music.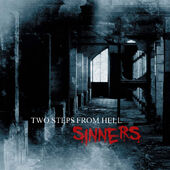 Sinners is an electronic metal album composed by Aleksandar Dimitrijevic that was released in 2011.
Track List
Edit
Mind Tricks
Edge of my Blade
Temptation Town
Dark Resolution
Natiri
Soul Grinder
Dead Bride Waltz
Blue Forest
Viking Grave
Requiem for a Bullet
Win or Die
Agathon
Evolved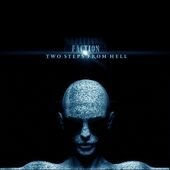 Faction is an album featuring dark drones and soundscapes and was released in 2012. It is composed by Boom Jinx, under the pseudonym Brad Rue.
Track List
Edit
Ables
Agnia
Cerberus
Cupressus
Danjon
Dato
Foros
Galaga
Gelria
Harmuthia
Helio
Kalinga
Kharan
Kromer
Lanzi
Loki
Mazumder
Meernov
Nibiru
Nuwa
Oberth
Oceana
Persephone
Philagornia
Rodari
Sanctum
Sfasu
Swarf
Sweekla
Tixoor
Trisov
Xenar
Solaris is an epic futuristic metal album composed by Alex Pfeffer (who had initially contributed tracks to the industry albums Balls to the Wall and Nero) that was released in 2013.
Track List
Edit
The Day the Sky Opened
This Must be the Mothership
Steel Messenger
Rise of the Abyss
Massive Outbreak
Start Again
Invadorz
Sergeant Steel
Killing Spree
Portals Over Earth
Blood of the Titan
Countries Burning
Echoes and Ashes
Hard Rain
Locating the Core
Special Unit
Sweet Rampage
One by One
The Purifier
First Incident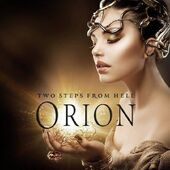 Orion is an epic hybrid album composed by Michał Cielecki that was released in 2013.
Track List
Edit
Aeterna
The Fire in Her Eyes
Rain of Light
Rebirth (feat. Zefora Alderman)
Orion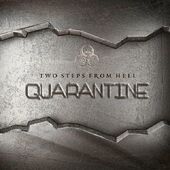 Quarantine is a sci-fi electronica album composed by Brad Rue (possibly his second album composed for the Two Steps From Hell label) that was released in 2014.
Track List
Edit
Arisen
Mechanisma
All Systems Go
We Rule the World
Guardians
Iced
Timeripper
Wasteland
Quarantine
We Walk a Different Path